Despite all the bad press it gets, social media is quickly becoming an important tool in the dissemination of amphibian and reptile information. With the rise of formats such as Facebook groups, educators now can hold a large public (and global) audience from the comfort of their home. While this may seem a daunting task there are now hundreds of groups in existence with members from all over the map and from all corners of the "herp world"; this includes professional herpetologists, zookeepers, educators, experienced field herpers, TV personalities, and thousands of people who are eager to learn.
Photo sharing through websites such as Flickr and Photobucket has exposed us to species of amphibian and reptile we would normally never see in our lifetime. Social media has raised awareness of conservation efforts close to home, as well. Herp conservation organizations are finding it easier than ever to raise awareness of their cause, raise money through platforms such as kickstarter, and reach out to people in their local community through twitter, facebook, etc.
"Citizen Science" has also seen a rise in popularity. There now exists several herpetology and wildlife databases where the average person can collect data on wild amphibians and reptiles, submit their sightings, and have that data become available to professional biologists who use this information for study and conservation efforts. This form of social media is getting people outside, eager to explore and learn about the natural world around them.
Video hosting sites such as Youtube and Vimeo have provided yet another platform for herp education. There are now hundreds, if not thousands, of herp-related channels covering everything from field herping to captive care.
It is crucial for those using social media for herp education to maintain high quality information as it is easy for misinformation to spread, especially when dealing with a group of animals which have already suffered decades of persecution. As I stated earlier, it is now more important than ever to utilize social media as an education tool. The species we hold so dear are depending on it.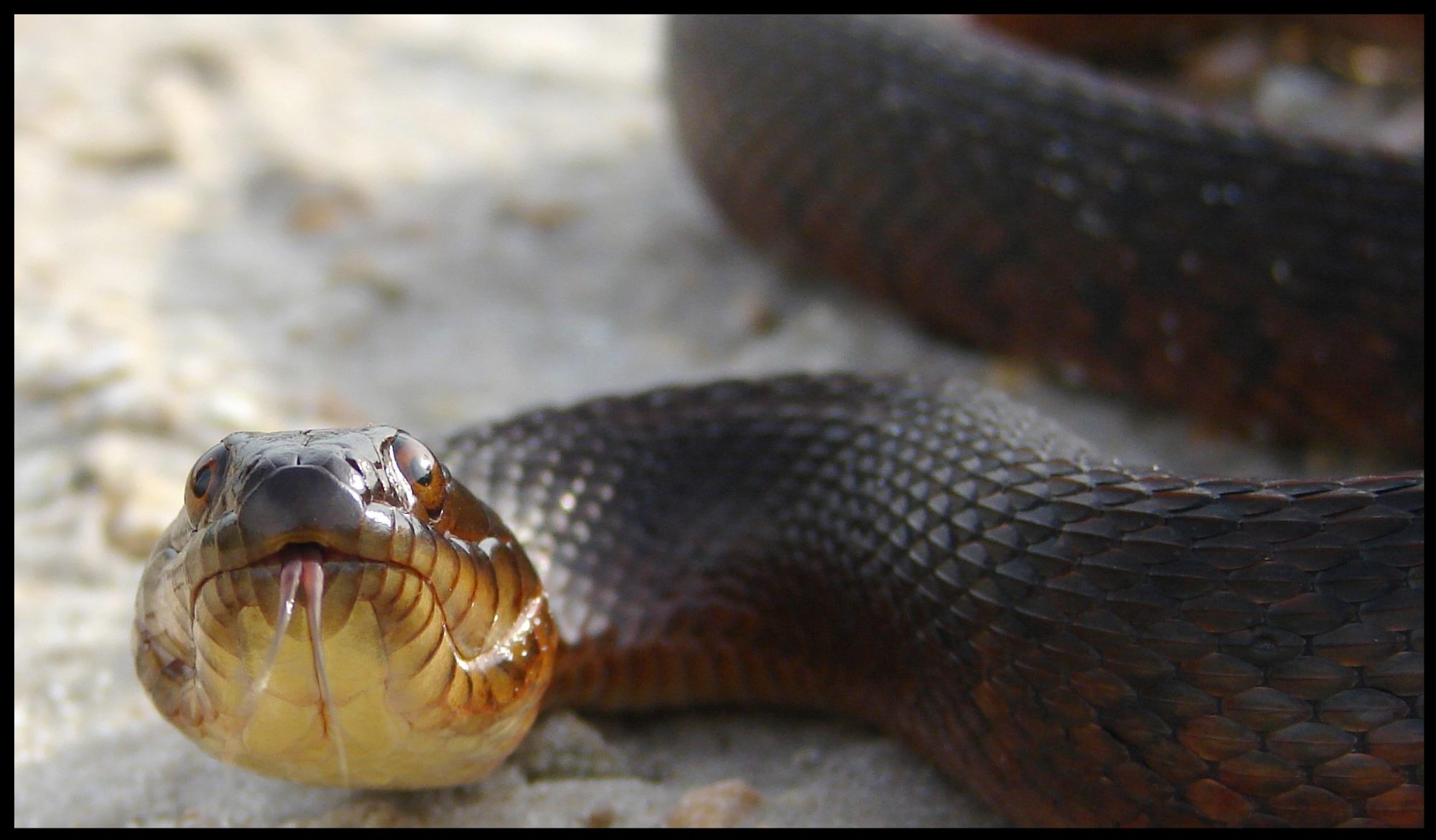 Florida Green Watersnake (Nerodia floridana)